Hello! The much anticipated third book in the A Court of Thorns and Roses (ACOTAR) series, A Court of Wings and Ruin (ACOWAR), was released on 2nd May, 2017 and I was able to get a copy the very next day thanks to the pre-order suggested by my fellow Massassin. Thanks Saima ❤ This is NOT a standalone novel so don't skip the first two books in the series folks!
Spoiler-free review
It's huge like HUGE!! (705 pages) You can legit use it instead of a plain old dumbbell. I am sure a lot of people are disappointed (I actually have seen posts about this on social media) but remember that expectations were really high for this release. There were several fascinating fan theories but it appears that Sarah went in a completely different direction haha!
There are three parts: Princess of Carrion, Cursebreaker and High Lady. Everyone was agonizing over Feyre being stuck at the Spring Court and Tamlin's "advances". That part doesn't take up too much space which I was glad for. I think you'll find Feyre's time at the Spring Court very satisfying 😉
The first ¾ of the book is paced quite well in my opinion. Nothing feels rushed or slow. We get to meet many exciting new characters especially the High Lords who I hope will feature further in the series. The characters we know and love return as this trilogy concludes. We learn so much more about the cadre, the Court of Nightmares, Velaris and Prythian as a whole. More of Miryam, Drakon and Jurian's history is revealed and there are plenty of twists to enjoy. My personal favorite returns were the Bone Carver, the Weaver and the Suriel. I loved their stories and their contribution to the plot. Nesta and Elain have significant roles and we see how they have changed after becoming High Fae. Their father makes an appearance and we get to know where he's been this whole time. As promised, Amren's true identity is finally revealed though I didn't understand it until someone spelled it out for me.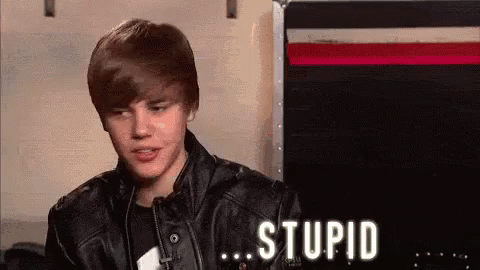 I enjoyed the storyline of the missing human queen we all wondered about. I won't spoil it but her story is actually a loose adaptation of a fairy tale. We anticipated more of Rhys and Tamlin's history but that barely gets any pages. Instead, the focus is on the Autumn Court's history and its connection to Mor. Lucien obviously gets much space as a result of that and his contribution in the war. The plot follows the war with Hybern as expected but not all is doom and gloom so don't worry. There's plenty of smut (not a fan) and mushy romantic moments (again not a fan). If you thought things were dangerous before you'll see just how bad things can get. There's Fae magic and creatures to learn about besides cool action.
I can't talk about ships and controversial characters without giving out spoilers so I'll reserve my thoughts for the spoiler-y section. My issues with this book are similar to the ones I had with the previous two. The last third feels rushed. I understand the chaos of the war and personal preferences but there were many significant events that didn't get the attention they deserved. Sarah was like, "Yeah, that happened. Let's move on!" and I was like, "That's it?"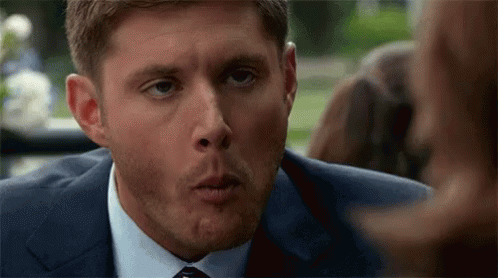 There were some important things particularly with regards to the ships that weren't concluded properly. It could be that she plans to explore them more in the upcoming books but still, it would have nice to have some conclusive interactions. There are some things that brought down the rating for me. I have noticed that Sarah makes things super convenient at times which kills the charm of a perfectly good story for me. I mentioned this about the mate thing in A Court of Mist and Fury (ACOMAF) too. ACOWAR leaves you with more questions than answers. That's probably why some readers were disappointed.
It isn't a bad book at all and you should definitely pick it up if you have already read ACOTAR and ACOMAF. Let me know what you're looking forward to in ACOWAR.
WARNING: SPOILERS AHEAD!
Spoiler-y review
Okay, time for some real talk. I'll split the stuff into sections so let's get started!
Plot
I was happy with the plot. The beginning, middle and end were all good. There was tons of action, mystery and thrill just as it should have been. There was politics, betrayal and unexpected twists. Yay! Things at the Spring Court were wrapped up well. I didn't anticipate Lucien becoming such a close ally but enjoyed his role in ACOWAR. I wish we could have visited all the courts but we couldn't sadly. I was happy to see Tarquin again because I have a crush on him hehe! I think Sarah did a good job with the twists. I totally didn't see them coming.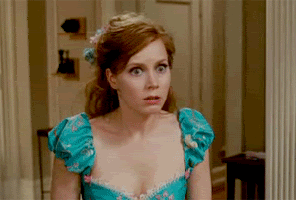 I enjoyed learning about the histories of various characters especially the story about Nephelle. That was cute. I was disappointed that we didn't see the Weaver and the Bone Carver interact much and we never learned who their bother was. I thought it might be Briaxis. The battle scenes were awesome and exaggerated but that's okay. It's fantasy after all 😀
Controversial characters
Tamlin
I don't think anything ever excuses abuse and you can't ever make up for it especially after Tamlin exploded at Feyre in his study. It doesn't matter if she provoked him on purpose. The fact that Tamlin killed or let Rhysand's mother and sister be killed is not something I can get over. Tamlin claims to do everything to protect his court yet he treats his subjects poorly particularly when he chose Ianthe over his guards. He insulted Feyre and Rhys badly during the High Lords' meeting but then saved her life from Hybern apparently because he still "loved" her. He gave a drop of his power to save Rhys wishing Feyre a happy life doesn't make me forget anything that happened before. I don't judge characters on their morals but it's important to say that I don't think Tamlin deserved forgiveness or redemption. As a character, I enjoyed Tamlin's role and him being so unstable added more anticipation to the plot. I am glad his role wasn't small because that wouldn't have made sense. I was happy that he was smart enough to side with the High Lords in the war.
Nesta
Let me just say this first. Nesta was a shitty elder sister and nothing excuses her behavior. She is one of my favorite characters. She brings excitement to any scene though she did change quite a bit in the second half. I didn't expect her to agree to help the cadre but she did diligently. I think she and Amren made a great team. The part where the sisters got together after Elain's rescue was touching. I enjoyed her facing the King. It was nice to see her care about someone besides Elain for a change.
Elain
I place Nesta and Elain in the same category of shitty sister though Elain did have her moments with her sweet gestures towards Feyre. I felt sorry for her throughout the book but she was very close to being pathetic in my opinion. I am glad she came through in the end as the situation was reversed with her and Nesta.
Lucien
I can never forgive Lucien for being a bystander while Feyre was being abused by Tamlin. At least he apologized and was willing to play his part in the war. It was interesting to learn about his family's history but I feel like Sarah told us many things yet didn't tell us how it factored into the plot. I was hoping Lucien and Tamlin would confront each other but that didn't happen. Considering their friendship since ACOTAR, I was disappointed their interaction was literally zero after Lucien left the Spring Court.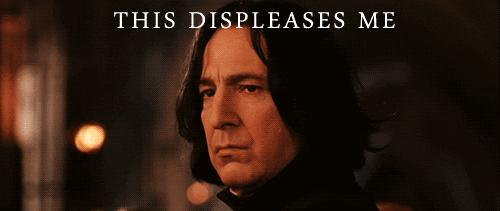 Feyre's father
He is probably the one I blame the most for Feyre's condition in ACOTAR. Not only did he sit on ass the whole time he never tried to change the behavior of her sisters. I think he had a fitting end in ACOWAR. Even if he didn't do anything for his kids while he was alive he wanted to become the father they deserved and died trying to protect them.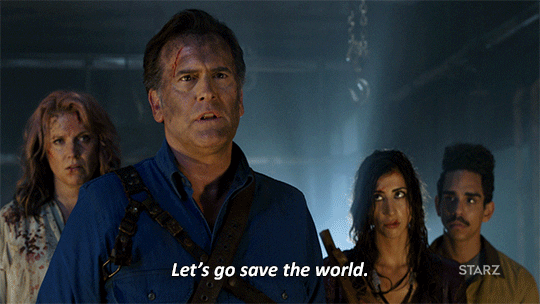 Villains
The King
I loved his cunning and schemes. He was a worthy adversary for the High Lords and I was seriously impressed by his battle strategies. He was a cool villain throughout the series and I was sad to see him go. While his death was satisfying, it seemed so insignificant to the other characters that it bothered me. Ianthe
I love Ianthe. She brings so much fun to the plot. Stubbornly evil till the very end. I love her craftiness which Feyre turns against her. I had a blast watching Feyre destroy Ianthe using own weakness against her. The part where Feyre orders her to crush her hand was awesome. I wasn't very happy with how she died and would have preferred her to suffer for the rest of her miserable life.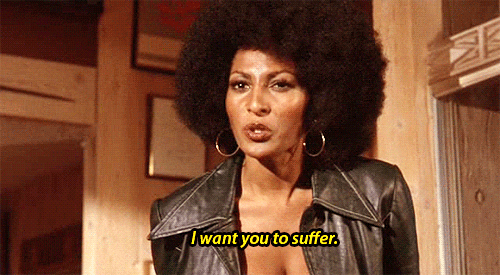 Amarantha (Honorable mention)
Even though she's dead, Amarantha came up so many times. I am glad Sarah kept it real and highlighted the hardships of the survivors of sexual abuse.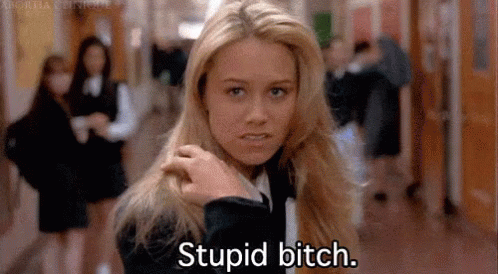 Relationships
Feyre and Rhysand
It's important for me to say that I can't overlook what Rhys did to Feyre without her consent Under the Mountain. Feyre stresses again and again on how much Rhys cares about her consent compared to Tamlin. If Sarah wanted readers to completely accept Rhysand then she should have made Feyre fully consent to Rhy's schemes Under the Mountain. Besides that, their bond just gets better and better with every book. It's a healthy relationship where both partners respect each other's wishes though they are both sneaky. I loved the surprises they both prepared for each other in the final battle.
Nesta and Cassian
I know many people didn't want this ship to go further because they hate Nesta as a person. I don't like Nesta as a person but their romance in ACOWAR was too good. I have been enjoying their interactions since ACOMAF and I was SO relieved to know that there was no mate stuff between them yet. It's a strained, quiet bonding between them. Their close interactions were the kind I hold my breath for. 100% satisfied!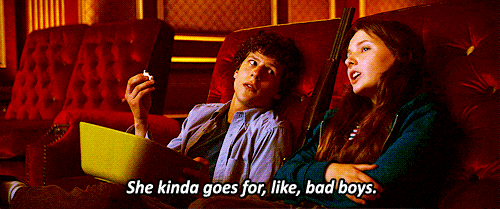 Elain and Lucien
I really don't know what is going on between them and where it will all go. I feel like the mating bond between them was pointless if this is how they parted ways. I was SO annoyed when I found out that they were mates in ACOMAF. Nothing happened between them like nothing literally.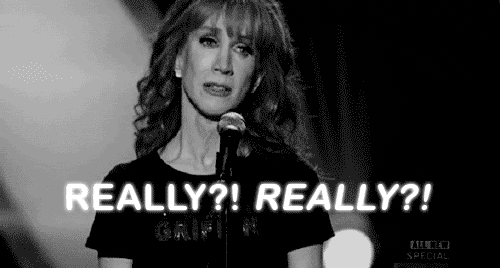 Mor and Azriel
I don't quite understand Mor's romantic preferences but her story was sweet and sad at the same time. I don't know why things between her and Azriel were left this way because this ship was so hyped up in both books. I am hoping there might still be a satisfying conclusion to this.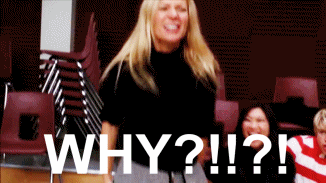 Amren and Varian
Amren is my favorite character and I was hoping for something more between her and Varian after their interaction at the Summer Court. They went from sweet and subtle to "I don't care who's watching". It was hilarious and I was cheering on Varian. I don't know if we'll see them again but I'll miss them. This was definitely my favorite ship in this series after Nesta and Cassian. Yes, I pick ships based on their entertainment value LOL!
Deaths
Amren
I love you Amren but you should have stayed dead! I am not sure how I feel about Amren's betrayal. I don't understand how she could stand by while Feyre, Cassian and Nesta were in such danger from the King. I want an explanation for that. All of them could have easily died and they almost did. That being said, I liked her death scene. It was emotional and meaningful. I felt like she had gotten everything she had desired in her life. She came back in such a weird way and I felt like her sacrifice and that intense death scene lost meaning.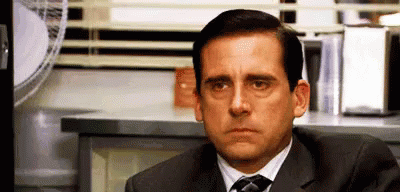 Rhysand
I wouldn't have minded if Rhys had not come back to life but maybe that would have defeated the meaning of the famous Suriel dialogue, "Stay with the High Lord." I enjoyed his death scene too and it felt true to his character. However, I don't understand how he came back the same way Feyre did. Even the High Lords doubted it. It was like a children's fairy tale. It made no sense and again, his sacrifice lost meaning to me.
The Bone Carver
I was fascinated with the Bone Carver in ACOMAF and I was so happy to see him again in ACOWAR. His past and true character cast him a different light. I am glad we got to know him better before he died. His death scene was great too. I am sad he died but that's what he wanted so I guess I should be happy for him.
The Suriel
Ah, this death hit me the hardest. I would rather Rhys had died instead of the Suriel. It's sad that we never learned its name. This death scene was really emotional and I truly fell in love with the Suriel there. His death scene was my personal favorite. Bye bye Suriel. I hope there's loads of gossip where you're going 😦
I think I have poured out all my views on ACOWAR for now. Have you read it? What did you think about it?